About the founder
Profile of Justice K. B. Annan
Justice K. B. Annan graduated from the University of Education, Winneba in 2005 with a B.Ed (Mathematics). He majored in Mathematics Education and minored in Science Education and ICT. He worked with the Ghana Education Service (GES) as a tutor of Mathematics and ICT at St. Margaret Mary Senior High School-Dansoman for a little over a year and resigned to start his own Education oriented Business – Creator's Computer Clinic located in Dansoman-Accra.
For more than 15 years, he has been driven by a passion to improve education in the country. Four years ago, his organization entered a collaboration with the Ghana National Association of Private Schools (GNAPS – Greater Accra Region) for the training of teachers and mentoring of students. Creator's Computer Clinic is now in similar collaboration with other GNAPS branches in five other regions of Ghana.
He has conducted extensive research into the integration of ICT and other innovative strategies in the Teaching-Learning process and has practically used ICT to teach both at the Junior High and Senior High School levels. He has trained Teaching and Non-teaching staff of several Educational institutions to improve administration and the Teaching-Learning process.
He has given presentations on several ICT related topics at various platforms notable amongst them being the WAEC Monthly Seminars at WAEC Headquarters and Technology Transformation Seminars at the Kofi Annan Center of Excellence in ICT.
He is a principal workshop facilitator and mentor of our annual Study and Career guidance mentorship seminar flagship program for Junior High School form 3 students dubbed "Inspiring change in young minds". He has directly mentored more than 3,530,000 Junior High School students to use effective study techniques (especially for Mathematics and Science), take responsibility of their own lives and live planned and focused academic and social lives.
He is an innovative Educator, an inspiring writer, a passionate speaker, a Computer Specialist and an Educational Software Application Developer. Some private Junior High School students in 5 regions of Ghana are currently using one or more of the SOFT series- fifteen (15) Educational application software he has designed.
He has led Creator's Computer Clinic to win three (3) national awards over a period of six years.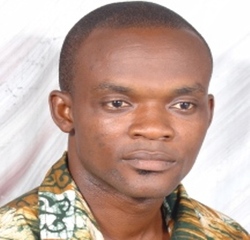 Current projects
Research Interests
· Using ICT to enhance teaching and learning of Mathematics and Science
· The role of teachers in enhancing students' performance.
· Towards a paperless office: how to effectively manage electronic records.
· Using the Constructivists' Learning Theory to individualize instruction
On-going research
· Investigating the relationship between using E-learning and Experiments to teach JHS Science concepts and students' performance. A case study of final year students of Golden Sunbeam Montessori School, Adenta-Housing Down-Accra
· Using Computer-Based interactivity to improve JHS students' understanding of all subjects: a pilot strategy to improve basic education in Gomoa East District of the Central Region of Ghana. (Looking for funding.)
Contact Address Box DS 819, Dansoman-Ghana Tel:+ 233 244 597 377/+233 261 841 708