Inspiring Change in young minds
For more information about the foundation please visit our facebook page and like it : https://www.facebook.com/pages/Inspiring-Change-in-Young-Minds
Our Mission
Coaching young people to use effective study techniques, take responsibility of their own lives and live a planned and focused academic & social lives.
We have operated in the country for over five years and this year we hope to formalize our registration.
Our Philosophy
We believe that every student, irrespective of gender, religion, geographical location, tribe, race or nationality, has creative potentials and the ability to live a productive life, overcome surmountable challenges and excel academically w
hen provided with relevant resources and an enabling setting.
For the past four (4) years, we have collaborated with the Ghana National Association of Private Schools (GNAPS-Greater Accra, Eastern, Western, Volta and Central Regions of Ghana) to build the capacity of their teachers and offer Study and career guidance mentorship seminars for JHS final year students.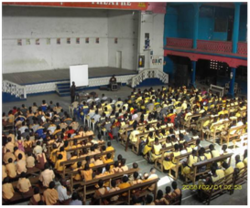 Wheat Field
December 10, 2011 to April 15, 2012. We deployed interactive educational tools and innovative strategies to improve education in Agona Duakwa DA JHS in the Central Region of Ghana. For the first time in the most recent history of the school, 15 students who passed the 2012 BECE are currently in their 2nd year at various SHS. Indeed, no student is too stupid to excel academically if inspired.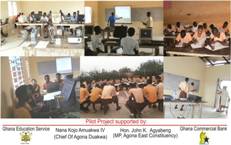 About our Study & Career guidance seminars
The main purpose of these seminars is to address a national educational crisis confronting Ghana- the high failure rate at the BECE and the lack of effective career guidance to teenagers.
A greater number of children who fail exams, drop out of school, and become social miscreants could have become great assets to the society.